Chair of Board of Directors
Welcome to the Trust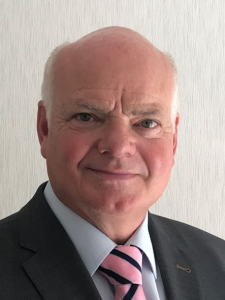 A very warm welcome to the Inspire Education Trust on behalf of the Board of Directors (trustees).
At Inspire Education Trust we set out to provide a first-class education across all of our schools, one which empowers our pupils to flourish, grow and achieve. The Covid pandemic clearly provided significant challenges for staff and pupils alike, but our schools did not carry the burden alone as they benefited from the support of a close-knit, well-run family of schools. This culture of collaboration and teamwork has enabled our schools to swiftly return to a semblance of normality and ensure that there is sustained support to help pupils re-adjust and catch up. It is testament to the hard work of our teachers and support staff that during the last year we have received excellent Ofsted outcomes at the two schools inspected, Blue Coat School and Walsgrave Academy, and all internal and external data indicate a strong educational performance across all schools
We are a very successful and well-run multi-academy trust, demonstrated by our ability to effectively translate our vision and strategy into pupil outcomes. The cornerstone of our success is our focus on employing and developing great teachers and leaders and prioritising staff well-being. We look positively to the future, and I am delighted that as a result of our growing reputation, we will be shortly welcoming at least two new schools into our family during this academic year, as well as commencing a collaboration with Coventry City council on the establishment of a SEND unit.
David Bermingham
Chair of Board of Directors