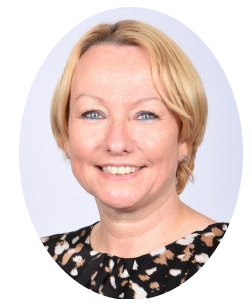 Welcome to the Inspire Education Trust Website. Inspire Education Trust is a Multi Academy Trust that grew from a shared belief that children deserve a first-class education so that each individual child understands what they are capable of, what talents they have, and strives for excellence in themselves in order to succeed in the next stage of their education and the world of work.
I am delighted to welcome you to Inspire Education Trust Website which provides key information about the Trust which came into existence on 1st September 2015. We are a very successful Trust made up of faith and non-faith-based schools with a core ethos based around our children, with them always being at the heart of everything we do.
Initially set up as a Federation between Walsgrave Church of England Primary and Clifford Bridge Primary in 2012 we were joined by Sir Frank Whittle Primary in 2013. The Multi Academy Trust was established in 2015 to include Clifford Bridge Academy, Walsgrave Church of England Academy and Whittle Academy. Our Trust has grown to incorporate Hearsall Community Academy who joined us in April 2017 and Stockingford Academy in Nuneaton who joined us on the 1st of September 2019, with Blue Coat School and Music College being our first Secondary school joining us on 1st April 2020.
The mission statement for our Trust is "Together we achieve, individually we grow'. We aim to ensure that our academies will provide an environment which is welcoming, caring and purposeful, where we will encourage our pupils to be the best they can be, whilst supporting them pastorally and helping them develop socially. We want our children to enjoy school, have fun and develop a love of learning.
We have a Board of Directors and Members who hold the schools to account and work closely with the Local Governing Bodies of each school who support and challenge the outcomes and quality of teaching and learning. We have strong links with Coventry Diocesan Board of Education reflecting the church status of our faith schools, Blue Coat School and Music College and Walsgrave Church of England Academy.
As schools, we are committed to sharing the good practice that exists in all of the schools and we have numerous opportunities for joint training days and shared professional development for support and teaching staff across the Trust. Staff have welcomed this collaboration and we have retained quality staff and promoted from within.
We strive to maintain academies which will retain their own independent culture and ethos whilst operating within a strategic partnership to improve quality, share best practice and operate effectively and efficiently. We firmly believe that "Expectations Shape Outcomes" and we expect the very best for all members of our school's communities.
Have a look at our welcome video, which tells you about some of the great things we do in our Primary Schools.